To provide documentation in an organization basic fax cover sheet is being used, if any rules or data or anything is being refurbished in an organization and we have to spread it to others then fax cover sheet is used for this transmission. We don't want any other thing, by this we can do. And by this, we also don't want any confirmation in the return.
We have some other fax cover sheet topics here with their details and PDF format such as:
This printable fax cover sheet covers all the foundation of the information, with room for details on the sender and recipient as well as directives regarding urgency, comments, and reply. In Microsoft Word and various other word processors cover sheets in DOC format can be opened and printed. 
If we have a look at the ancient times when there was only the use of fax cover sheets to convey the message in the government and legal sectors. And now the organization uses fax cover sheets. Because now people are considering it a safe mode to transfer the data to the receiver without any utilization.
Printable Basic Fax Cover Sheet
A simple fax cover sheet is a sheet that is faxed through to your recipient before your actual fax message. Cover sheets are optional in fax marketing. The main purpose is to identify the sender and provide some contact information. As well as to state the purposive recipient and their information.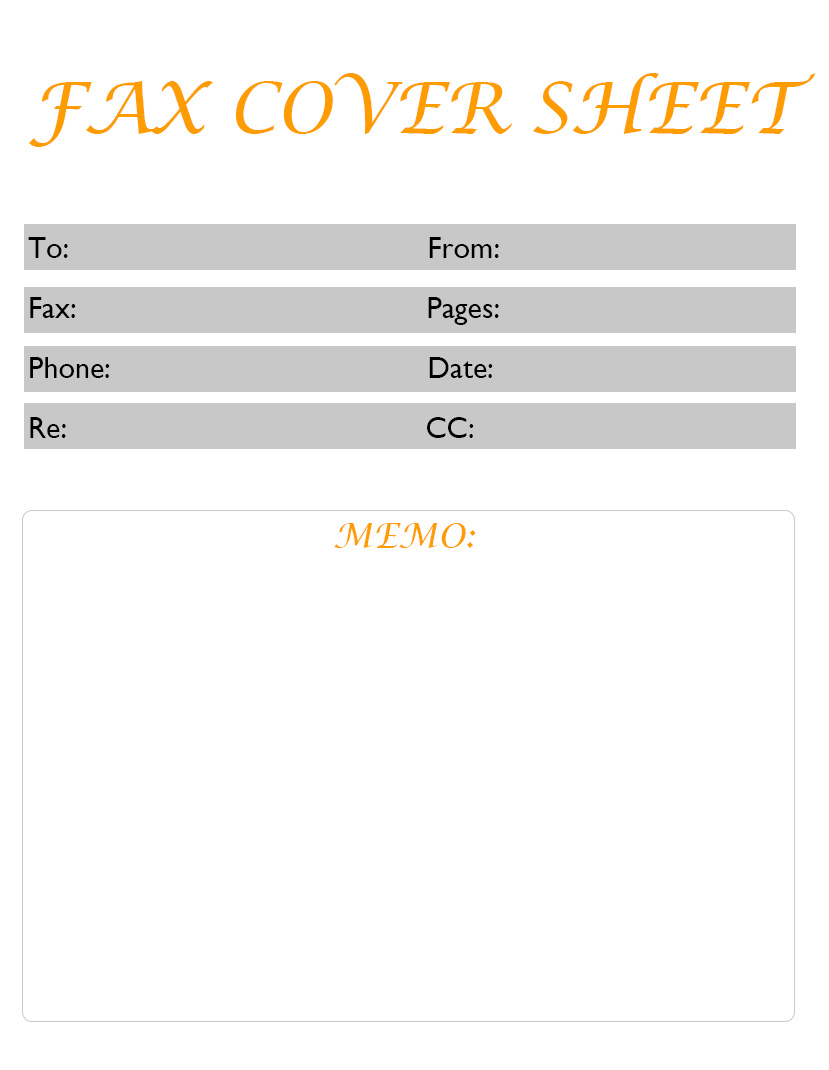 Plain and straightforward are the type which is commonly used nowadays. But some do have sheets featuring design elements or additional information. Some people have differing opinions on whether or not cover sheets should fax messages or not. Some(businesses) feel that it is profligate and does not provide definite value. Because fax messages come with recognition.
Some businesses have a perspective that it is a best practice to include a cover sheet with all their fax messages, in order to provide immediate identification and to include their recognizable branding on the cover sheet. Some businesses also feel that including the recipient's name and relevant information right up front. It will make it less likely that the fax will be handled and read by others.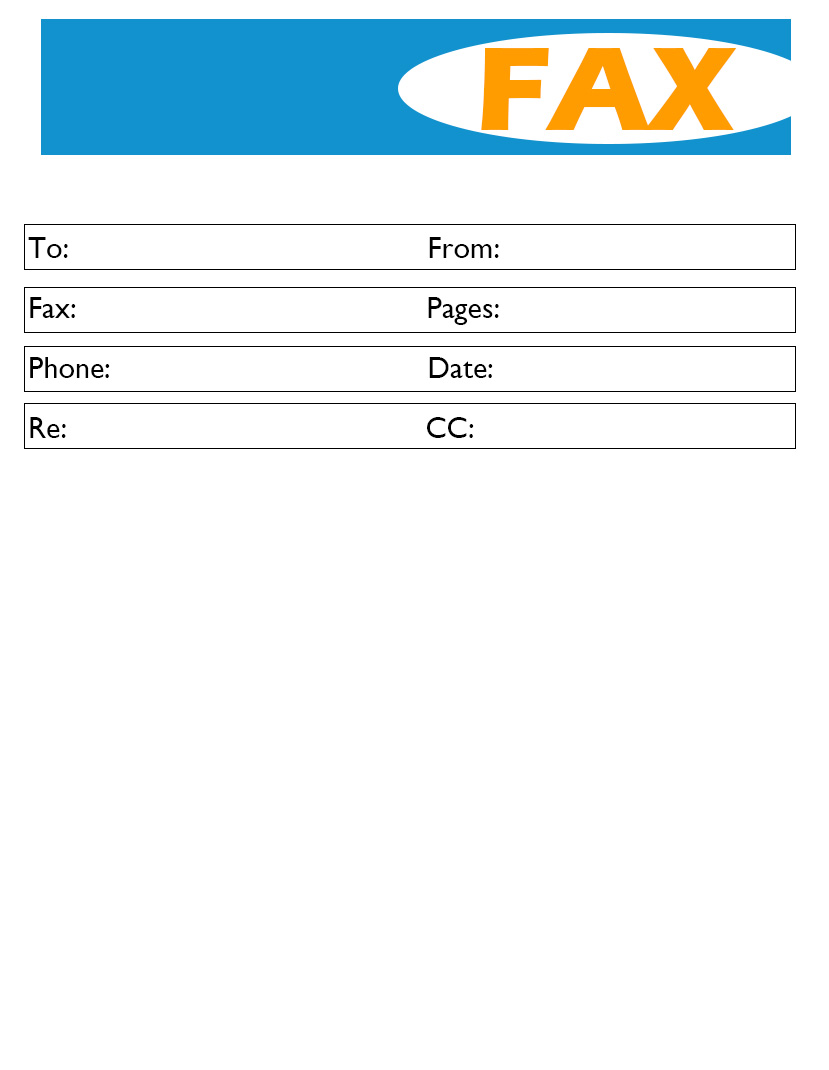 Whether to include a cover sheet or not is up to you. This can't be predicted but can be tried once. So just try sending with and without a cover sheet and see what works best for your business. What do your customers prefer?
How To Make a Fax Cover Sheet?
It is pretty simple to create a cover sheet before including it in your fax message. One should include the name, fax number, and regular phone number and should also add the same information for the recipient. This is common to put the date and the number of pages of the fax transmission. You can also include your logo and/or company tagline.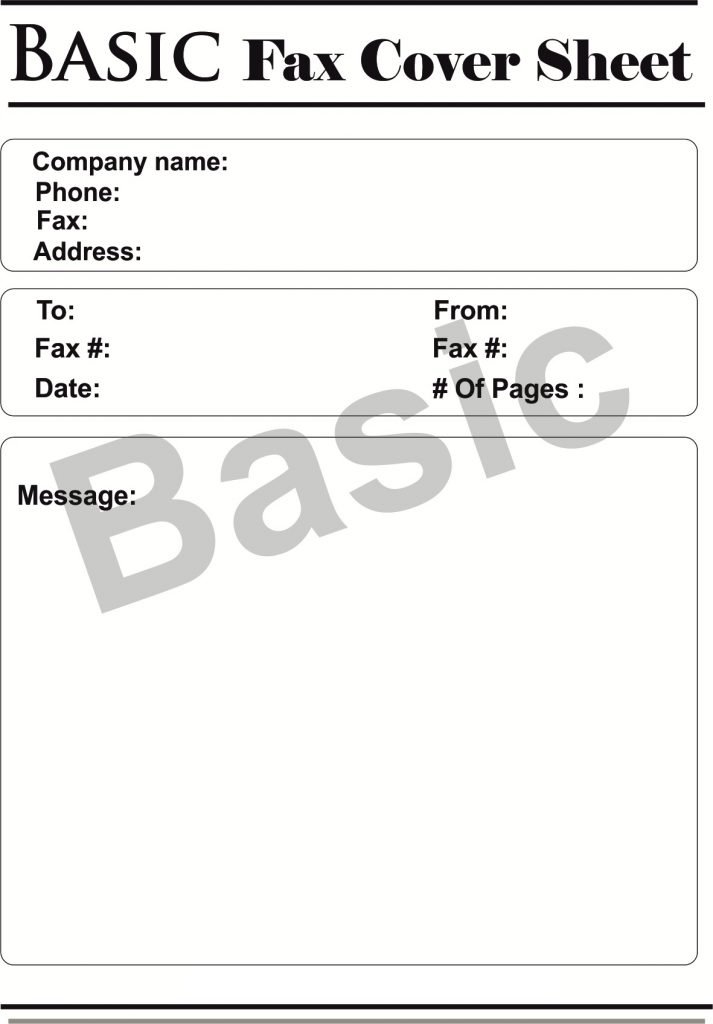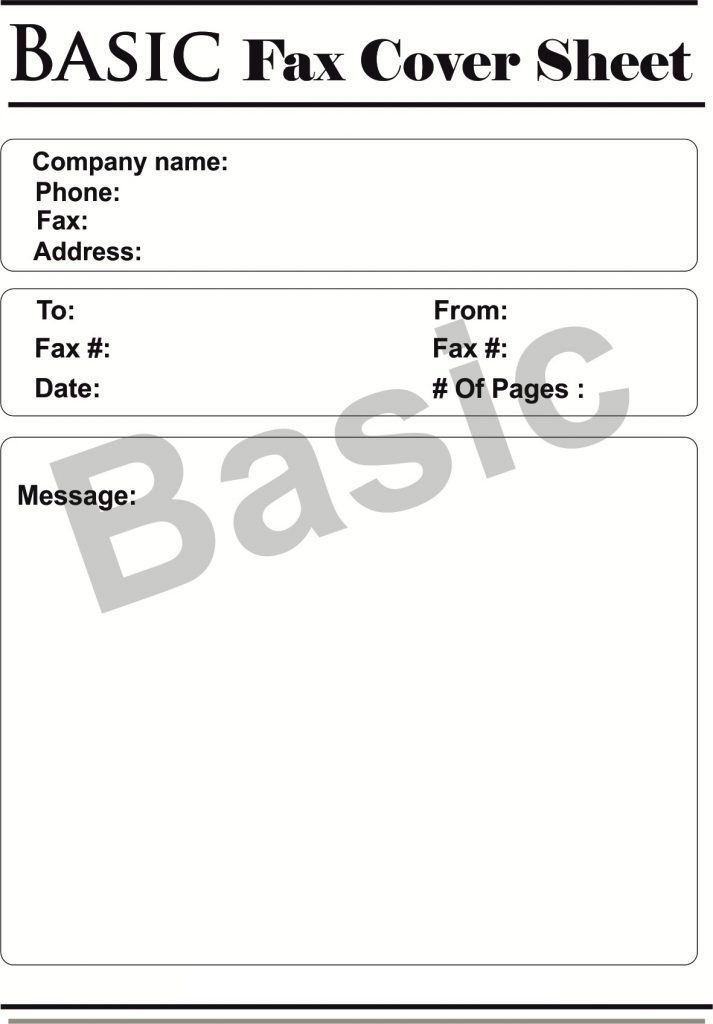 Free Basic Fax Cover Sheet Template
These letters are mostly used in the business department. This sample fax cover sheet is very fundamental in design and also very easy to use. While starting the basic fax cover sheets just keep in mind the format and a few details of the letter.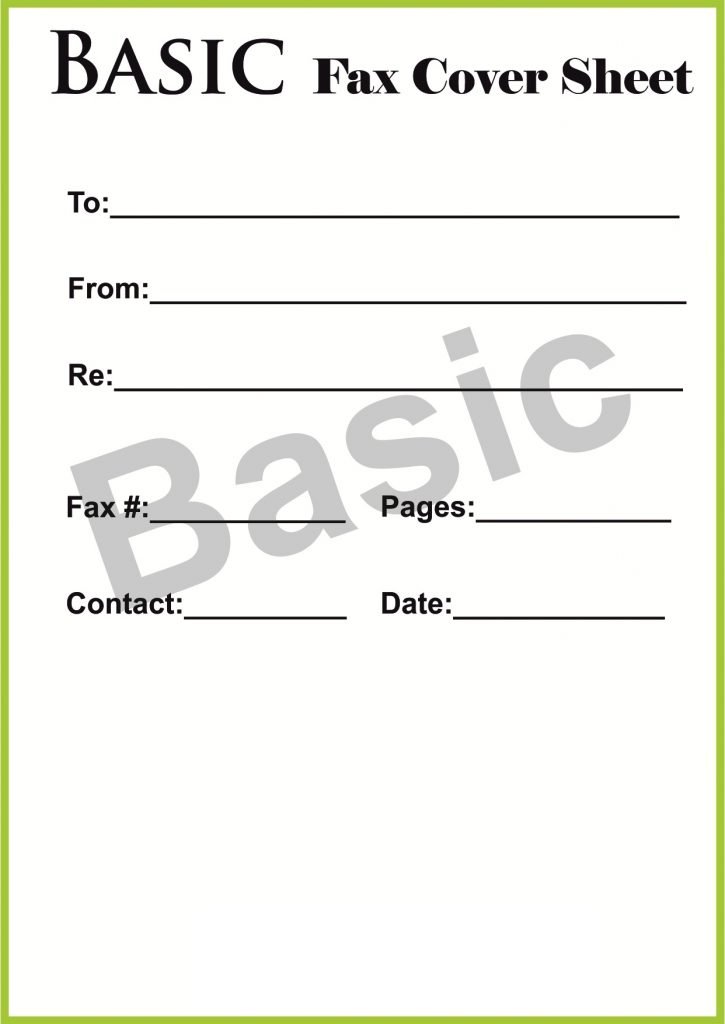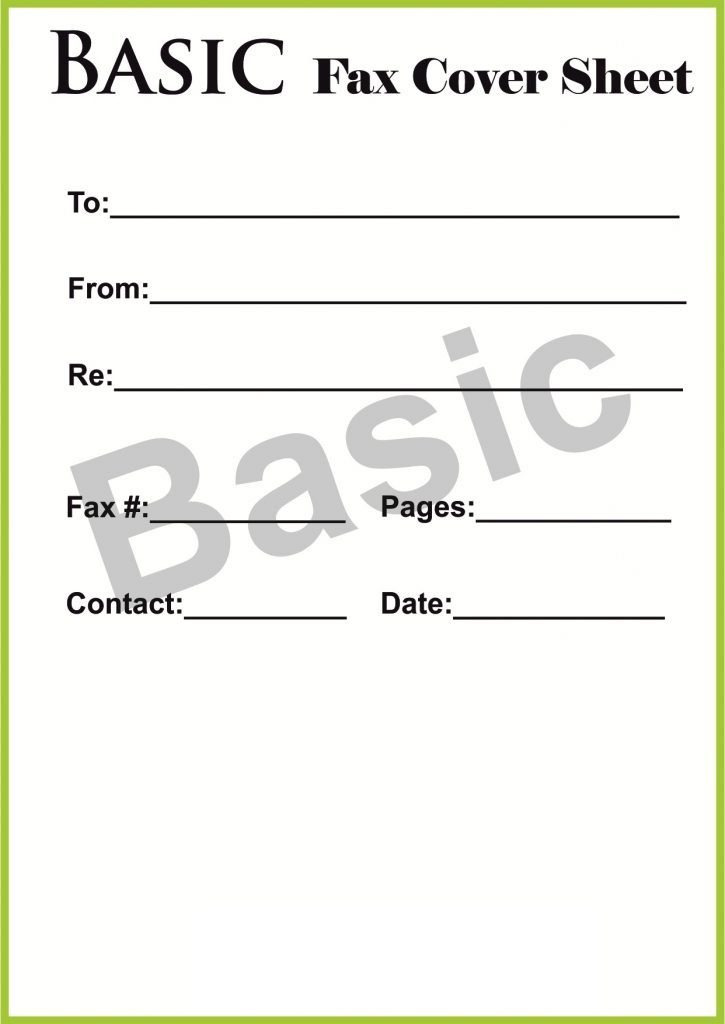 Above is the format of the free basic fax cover sheet where one must insert the details to whom you are sending, from where the cover sheet is being sent, reply and also thing like fax number, contact number, pages, and the date that when the cover letter has been sent.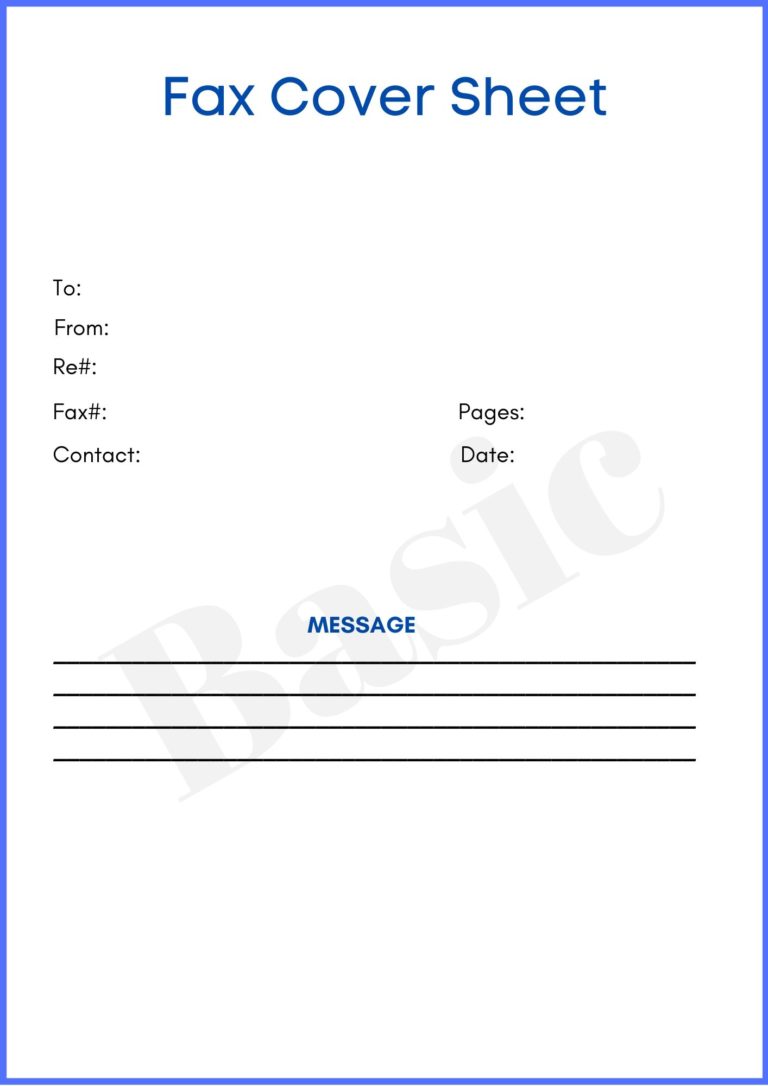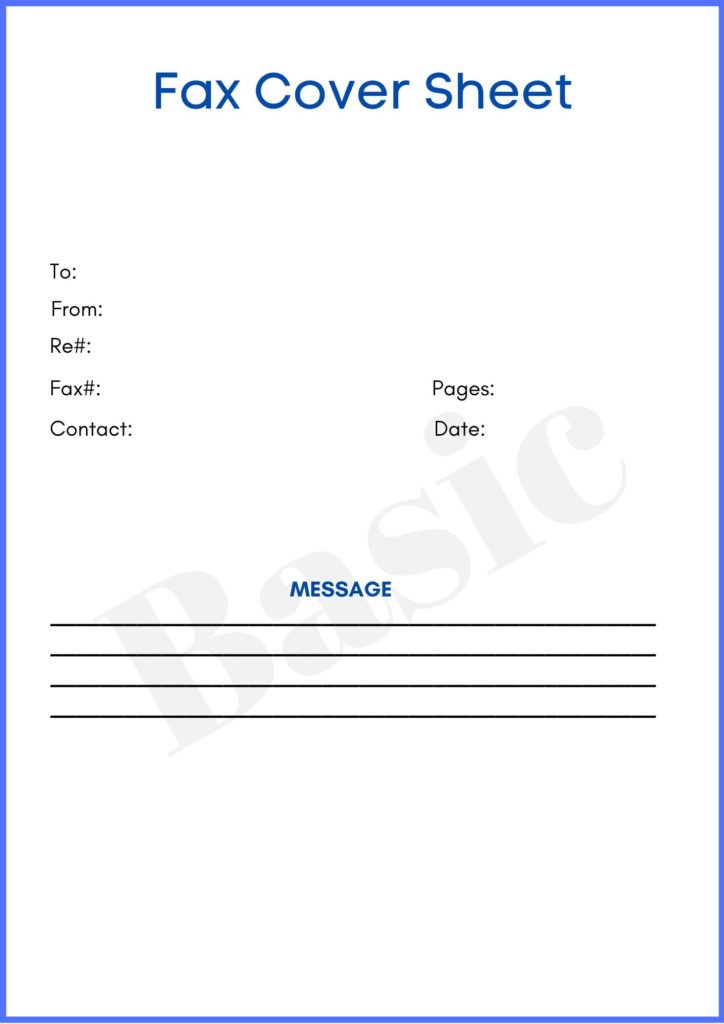 Below is the format for how to write the fax cover sheet (basic fax coversheet)-
Enter the date on which you are sending the sender.

Enter the company name of the recipient.

Now, write down your own i.e. Sender's company name.

The contact information of the recipient as well as the sender.

A unique fax number should be included so that it becomes much easier to discuss the basic fax cover sheet.

Then, write down a number of attached documents if any so that one should be aware of the attached documents.

After this, there will be a blank space for writing down the message or information to the recipient by the sender.
Basic Fax Cover Sheet Template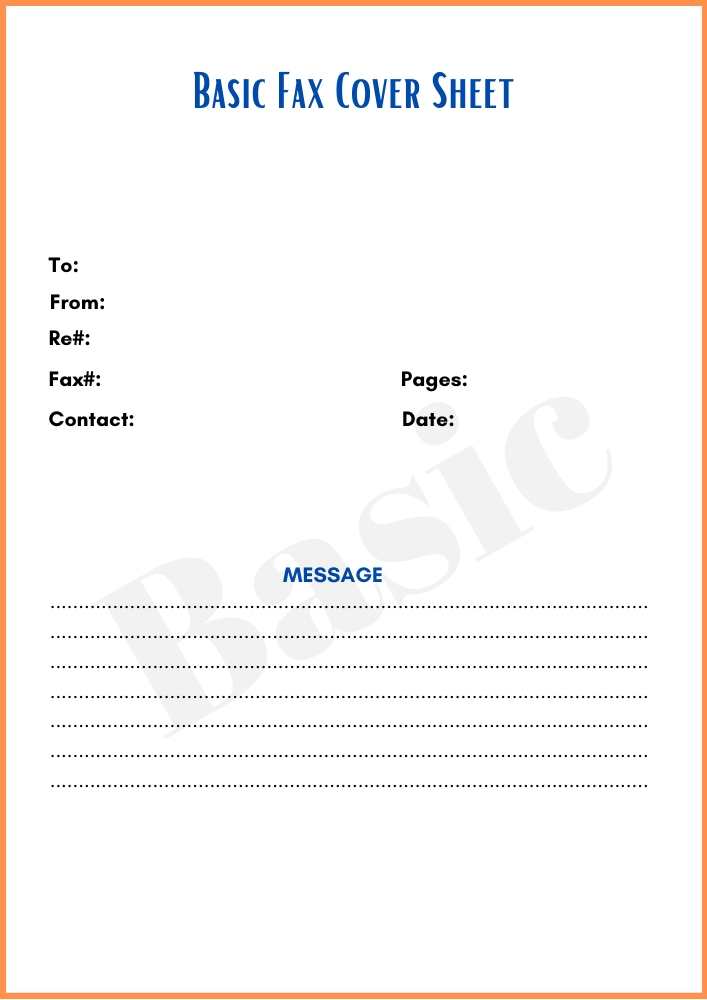 Some optional points can also be followed so as to make an impressive simple fax coversheet:
Firstly you can include a logo of your company so that the recipient can get to know about the sender who is looking at the fax.

You can also add the checklist as well which should include points like for review, urgent, need confirmation, need feedback, etc. so that it becomes easy and will be very helpful for you to use the same format for different perspectives.

You can also add a subject line.

You can also write down the email address of the sender as well as the recipient.

Keep in mind that your message on the cover sheet should be very precise and up to the mark.